Writer/ Creator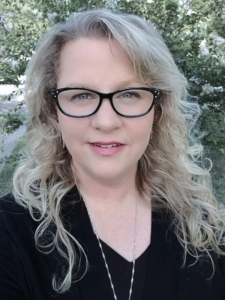 Shannon Leach is A Repurposed Heart. Her journey from foster kid to daughter of a King was long and for many years she wandered without direction, looking for something to hold on to. Then she found hope in the words of a man who died for her and helped her discover a new purpose for a broken heart. She was no longer alone in the dark. She had the search for light guided by one who loved her beyond measure.
Now she searches for light in her story so she can tell you His, so you can be encouraged and know you are not alone in the dark either. From humor to healing, she writes words and sends light straight from her heart to yours, using her love of language and people to tell stories that might bring hope and comfort in someone's hardest moment.
Her inspirational and encouraging writing across multiple genres captures the lessons and losses of her unexpected journey from regret to redemption. She uses her voice as a writer to remind others to laugh, to hope, and to keep searching for light. She writes vulnerable and authentic stories about winning at leadership, life, and loving people, in order to encourage others to keep going even within the darkest days.
Shannon's writing reveals a love for capturing true-to-life short stories and flash fiction stories that explore hope beyond tragedy. Her recent work can be found in the Chicken Soup for the Soul anthologies and in several Guideposts publications including the Guideposts magazine, Angels on Earth, and Mysterious Ways. She is currently completing manuscripts for contemporary Christian fiction, slice-of-life anthologies similar to those featured here, and inspirational nonfiction books. She believes in the encouragement and wisdom that can be gained by staying involved with a community that shares her mission, and is a founding member of Tipton County Writers, a member of American Christian Fiction Writers, and a member of the 540 Writers.
Shannon lives in Tennessee and is the owner of ARH Inspirations and a cofounder of the nonprofit The Fostered Gift, where she spends her time giving back to children in foster care. She is also a strong community advocate for children with special needs and their caregivers. She loves historical fiction, musicals, documentaries, spy movies, and is in a committed forever relationship with Jesus, her husband, her two boys, and writing. She holds a bachelor's degree in Social Work and a life degree in being human.
Q & A With A Repurposed Heart
Discover More About the Writer Behind the Words
Without a doubt, the answer is historical fiction. I adore getting lost in the research of different eras and the people that lived in them. It is the perfect mix of story and learning. It also is a wonderful way to see the continuum of human behavior, which leads to the ongoing discovery that no matter the time or place, when it comes to core human emotions and struggle, we are really not that different than those whom have gone before us.
I am actually pretty eclectic with my reading choices. I love historical fiction and Philippa Gregory is my go-to read in that genre. But I also love Dan Brown for action meets morals and Richard Paul Evans or Nicholas Sparks for a lift of my spirits. In nonfiction, I love everything from history to growth and transformation. I might be found with a text on King Soloman's temple or an in-depth read on the CIA. I do love a good government conspiracy. For books that help renew my soul I look to everything from Ian Cron to Lysa Terkeurst to Shauna Niequist to Bob Goff. I actually have a goal to read as many classic novels as I can in my lifetime, although I am finding my wish list has more books to read than I have time to read them. I am also very fascinated with the lives of classic writers. I love reading the life stories of greats like C.S. Lewis, the Bronte sisters, Walt Whitman, Ernest Hemingway, Nathaniel Hawthorne, or John Steinbeck. Add to that the autobiographies of pioneers in history like Anne Frank, Martin Luther King, Jr. and Marie Currie and I will never be done reading. I also have a love affair going with my thesaurus and we see each other every day.
The clear answer is my Bible. It is the best example of writers telling a story that has to be told. There is drama and scandal and hope and redemption. There are amazing plot twists and memorable characters. There are words that tell truths and words that show love. It literally brings life to my story. But outside of that, I have one other hands-down winner. The book is called A Gift of Hope by Robert Veninga. It was published in 1985 and focuses on helping people overcome tragedies in their lives. It is encouraging and positive and to the point. But none of that is why I love it. I love it because on my thirteenth birthday, amid a life full of pain that I no longer loved, someone I barely knew handed me their used copy with an encouraging note and wished me a happy birthday. That book probably saved my life, not so much because of the story that was written on its pages, but because someone followed through on a nudging in their spirit to give it to me and it became part of mine. That was the real gift of hope. For me, that book represents the reason I do what I do. The giving of that book, full of words that helped someone else, given with a note of encouragement, changed my heart and gave me a light to see by in the dark. That book is why I write. I pray I can give a gift of hope too.
I actually try not to turn on my TV if at all possible because I do not get much done when it is on. I have a few shows I enjoy, but I definitely enjoy movies more. (Although I have a lot of trouble being still through one.) The only thing I dislike is when I get caught up in the storyline and then when the credits roll, I  look around and realize I am not actually a fairy tale princess or a spy saving the world. That snap back to reality can be a bit disheartening. Picking one movie is so hard! I will try a top five. Those would be Twister (I know, but I love it so), Mama Mia, National Treasure, The Notebook, and Letters to Juliet. And also The American President. Oh! I can't leave out the 1952 version of Monkey Business or 2005's Pride and Prejudice. And The Greatest Showman just has to be mentioned because it is phenomenal. Okay, so that was nine. Ahh, who am I kidding? There are just too many good ones to choose from. I also love documentaries, musicals, and anything about history.  As far as TV shows, I am a forever fan of Gilmore Girls, Friends, and Downton Abbey, but there are two shows that top all the others. If you have not seen The Kindness Diaries or The Chosen, you are missing out. Both should be required for all humans. 
Superficially? Heights and spiders. Authentically? Being unprepared in a crisis, being a disappointment to someone, being disliked, or losing someone I love. 
For me there are three. Number one, understanding each other. Communication has to be the key in all I do. I can connect with someone else's story so much better if I know what their story is, but not everyone is comfortable sharing it. The world would be a little less dark if we spent more time asking why people do what they do and try to understand it instead of just complaining about it. Number two, trying to love everyone. Especially trying to love the people that the people you love don't like. I am called to love everyone, but I always feel like I am betraying someone in the process. Number three, being so in tune to other people's emotions that you know when they are lying. Some days I wish I just didn't know.
That is easy. Honesty and authenticity. There would be fewer problems if people would just own up to how hard this life thing really is. We are all so much more connected than we think, we just can't see it.
My love for writing really flourished in high school. I started journaling mostly out of the need to deal with, well, being a teenager. I soon discovered there was a comfort in that and started writing poems for friends who were having a tough time so they could feel that comfort too. My English teacher at the time, Mrs. Doris Collins, saw my passion for it an encouraged me to write stories. She guided me through the process, encouraging this gift, and smiled from ear to ear the day she presented me with my own copy of the first thing I ever published, a fiction story in a local community college anthology. I will never forget the first time I saw my words printed by someone else. After graduation, life went on but my writing did not follow. I spent years battling one struggle after another and had nothing leading me to any kind of comfort. In 1999, Jesus and I came to an understanding about who I really was and He reminded me of my words. I spent the next two decades raising a family and using my gifts in small ways to encourage friends and family and sometimes kicked out an article or two for this or that. But I missed my stories. Then one day, my younger son, who always struggled with handwriting in school, figured out he could type stories. And he did. He typed and typed and typed until he wrote a book. And another. And another. I saw his eyes light up as he talked about his characters and I was transported back to that moment again when Mrs. Collins handed me that book with my words printed inside. I also felt God reminding me that I was given this gift for a reason. As He placed that desire full force back into my heart, I started seeing stories everywhere. Mostly in the eyes of others as they tried to hide pain. I knew I had to do something. I knew I had to be obedient to this calling. It started with saying it out loud—I am a writer. This was the hardest thing I had done in my life so far and the first time I said it to anyone was to an AT&T tech support operator on the phone. I was terrified. But I used the motivation of seeing my child loving what I loved and the desire to comfort others who felt alone in this world to push forward into the life God had been calling me to for years. And A Repurposed Heart was born.
Without a doubt, the story of Anna Grayson. You haven't met her yet, she exists right now only on a rough draft and in my mind. But she is the epitome of hope and shining light in dark times. I adore her so and can't wait for you to meet her someday.